Head Wraps
Use this promo code for free/discount shipping and discounts on beautiful headwraps!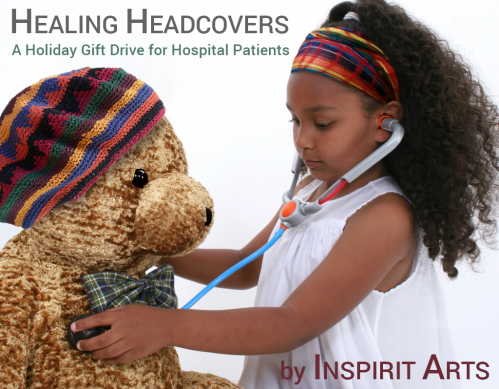 I had seen this company advertised several times on Facebook and took a look and then forgotten to further investigate or see what the company had to offer.
I saw a young lady (Daneja) from a former church congregation wearing one and thought it looked quite well on her. I always loved the look of a head wrap but just could not get the hang of doing so!

These head wraps are being sold for $18.00 each and she has a fairly large selection to choose from.


The scarves comes in a few type of weaves. One type is called an open weave. The scarves are described to be weaved so that they will grip even fine hair which allows the scarf to not fall are loosen while wearing. A big plus when trying to wear a head scarf all day without having to keep adjusting throughout the day.


She offers Hats and Caps, Head Bands, Head Wraps, and what she calls Healing Head Covers.
Her site can be found:
http://www.vendio.com/stores/InspiritArts/category/page=4/__http_host=www.vendio.com/catId=4311621
Healing Head Covers are offered as a stylish way to get through the loss of your tresses from Alopecia, Cancer, or sickness that will cause one to lose their hair.
Happy Shopping to You!
©
Copyright 2015-24-4 Crowning Glory Coils and Kinks - All Rights Reserved